Yesterday, I opened a short TBT position when the system sent an alert. At the time, Treasuries looked sill weak, but some time after, the were bought and TBT pulled back.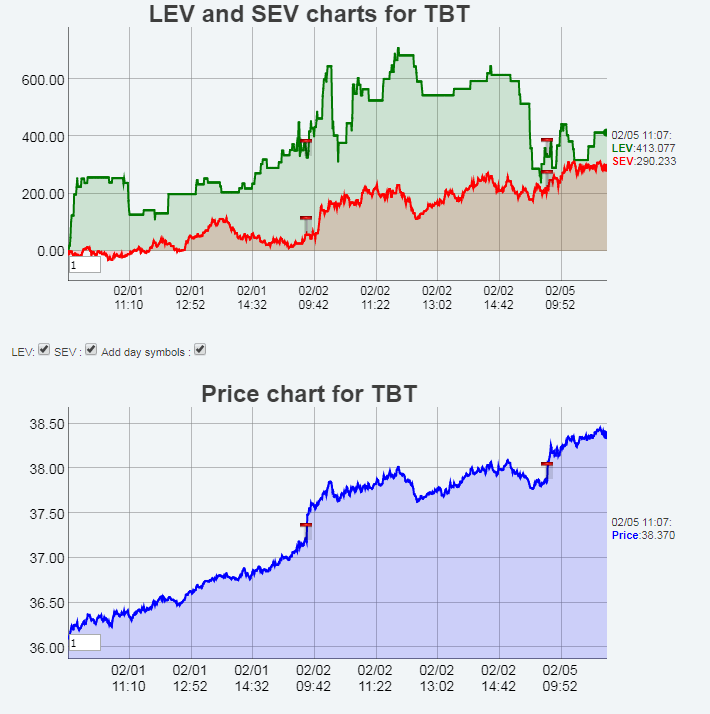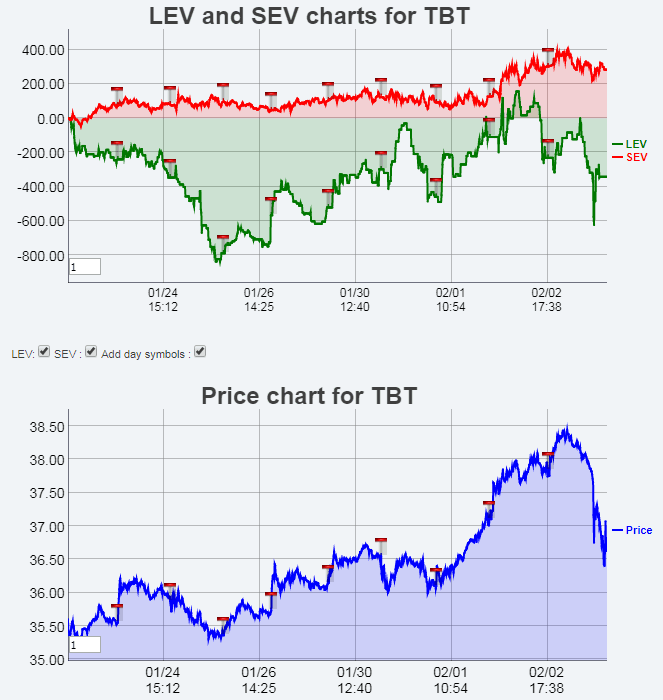 The risk on that trade is now limited with the stop just above the short price.

You will note below that most of the trade ideas that sent a buy signal yesterday (Green color) closed below the entry level, while those in Yellow reached the entry price, but continued below it without any bounce. This is typical of a general selling wave. This was expected and hence, no long trade was entered into such negative environment.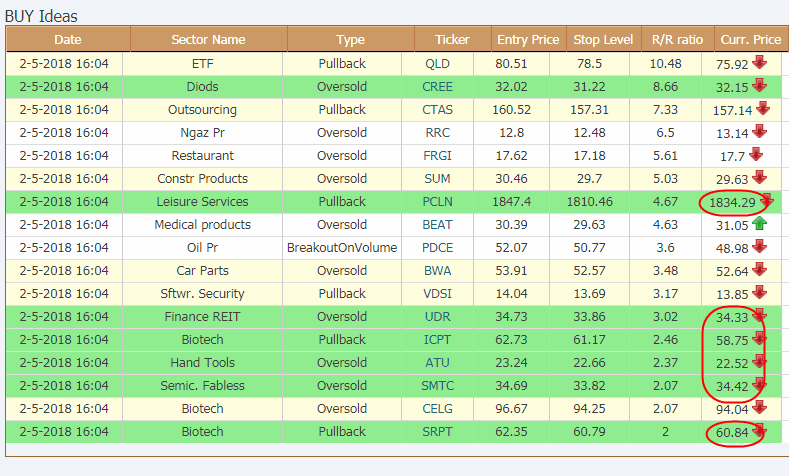 Today might be something else though.
The trade ideas for today are below. Only long ideas as the market is oversold by any measure.