We are heading into the last trading week of the Year. Today is Christmas eve and I want to quickly post this Article before a small trip that will take me away until Tuesday.
As are are close to the end of the Year, it is difficult to look at the past in order to draw conclusions about the future. The only thing of value that I can offer is not my opinion or analysis, but simply a look at what the big money is doing right now, in order to detect what might happen in 2018.
We can see below that the 20DMF continued displaying much negativity. However, on Friday, the Cumulative Tick showed some buying activity.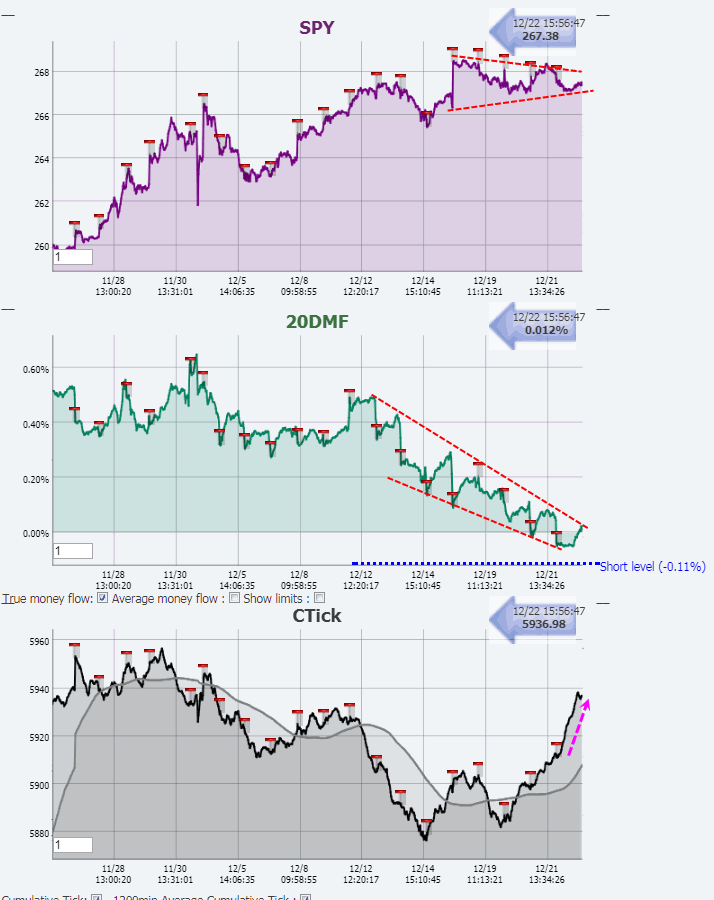 This was most probably due to the buying in the SPY ETF (BOJ again?)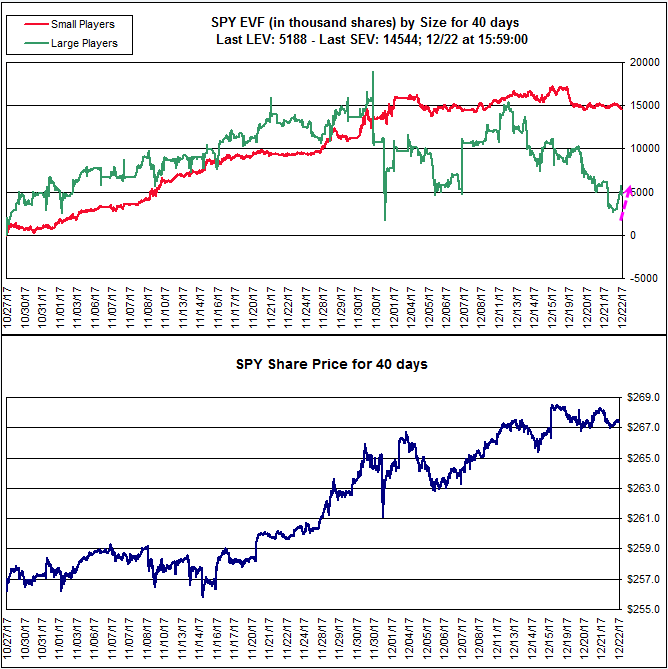 Small caps continued to show weakness.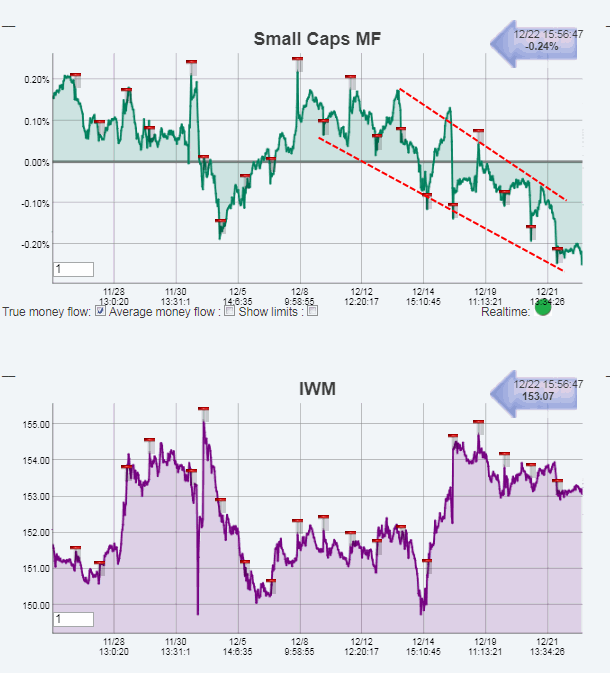 The NQ8 sector is however doing fine.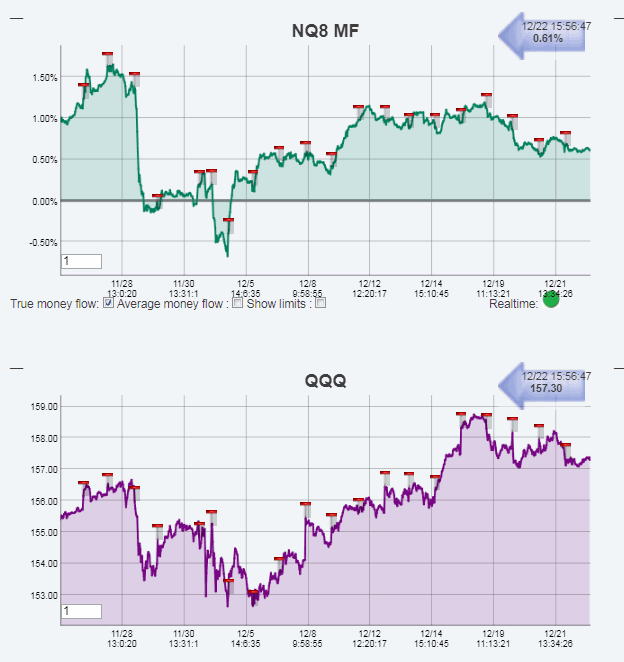 What I found interesting though were the conflicting behaviors related to different group of stocks.
For example: an interest rates sensitive sector such as Utilities has been under selling pressure. This is a normal behavior in a higher rates/QE unwinding environment.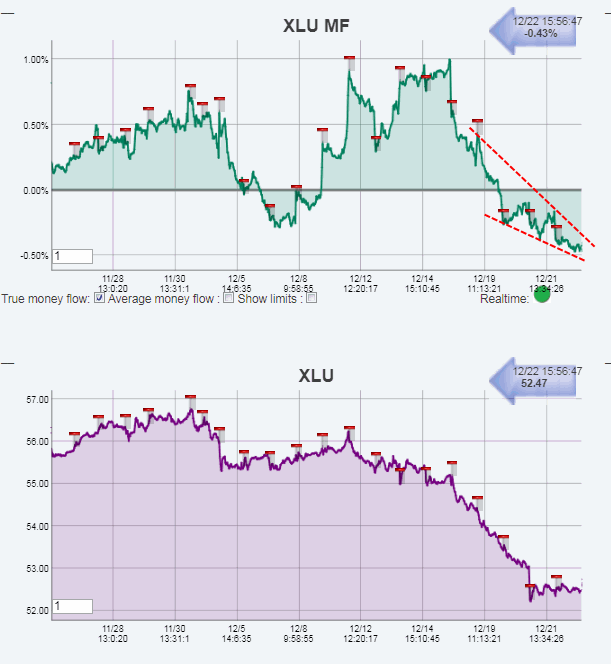 Mining sectors such as XME and GDX however looked much more bullish. This is relatively strange.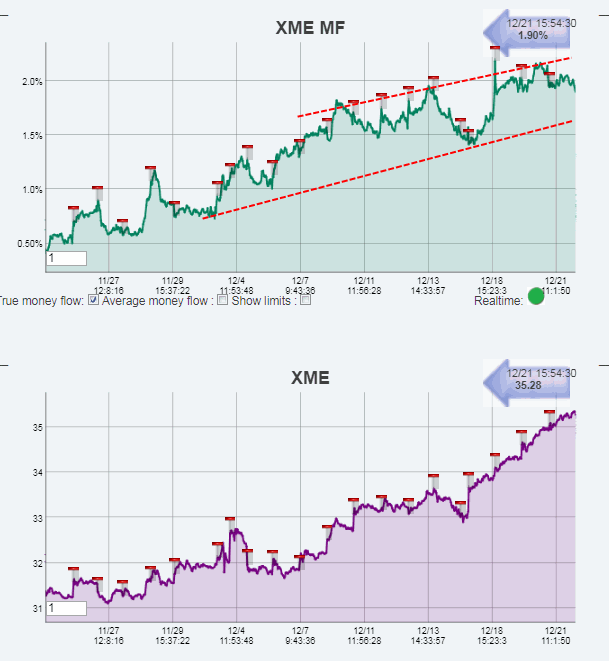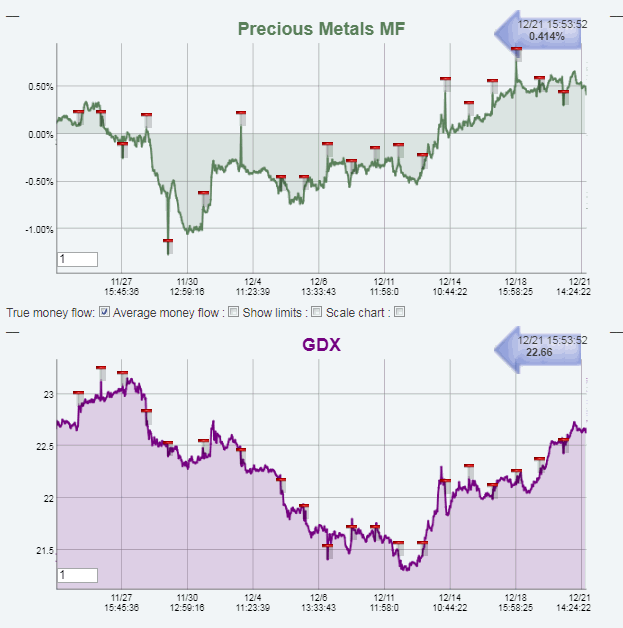 Indeed, even though Gold pushed higher on Friday, the US$ does not look that weak. Of course, everybody knows that the Tax deal means deeper US deficits, which in itself might be a theoretical justification for putting pressure on the US$. However, US deficits have been increasing in the most recent years without any real consequence on the US$. There is also a timing issue that favors a stronger US$: Rates are increasing now and QE's unwinding will accelerate in January.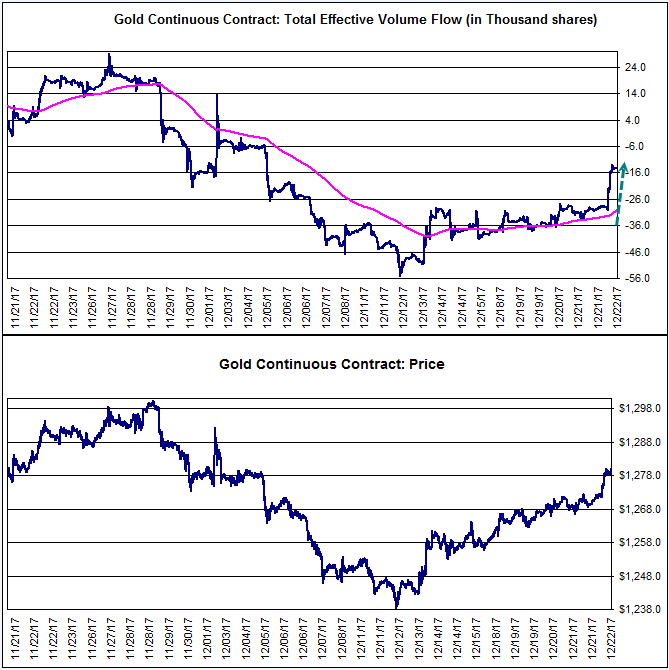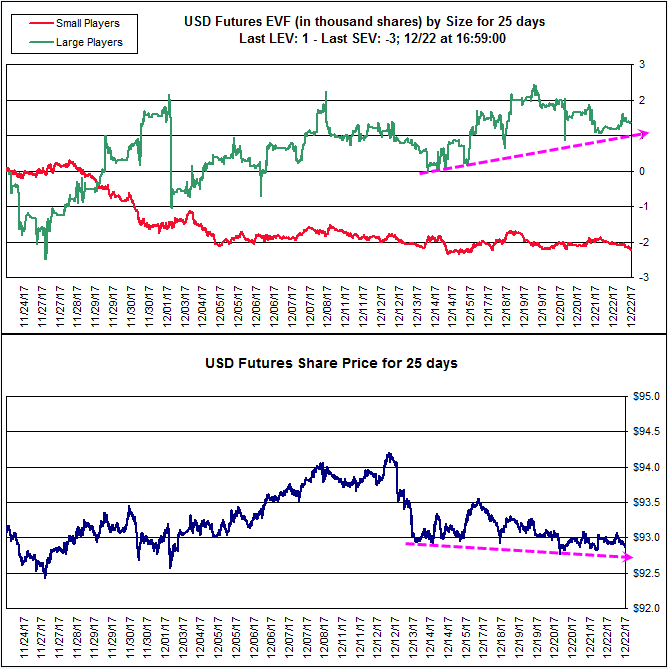 The Energy sector attracted much money on Friday. This move into Energy/commodities based sectors might just be the result of an end of the Year rotation from expensive to less expensive sectors.
If we look at other industry groups, we can indeed witness much negativity in XLP, XLF, XLI and XLB.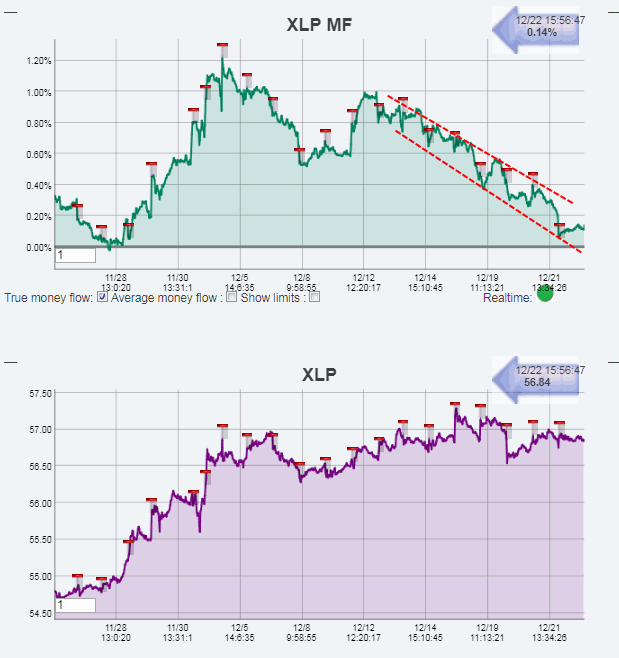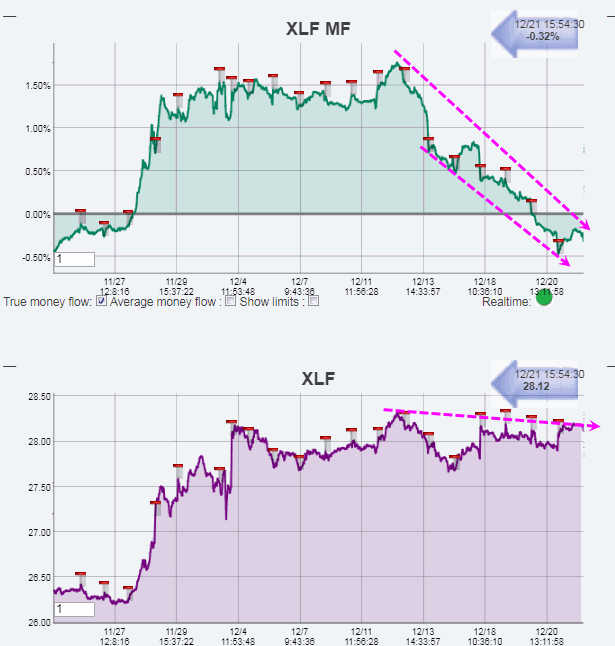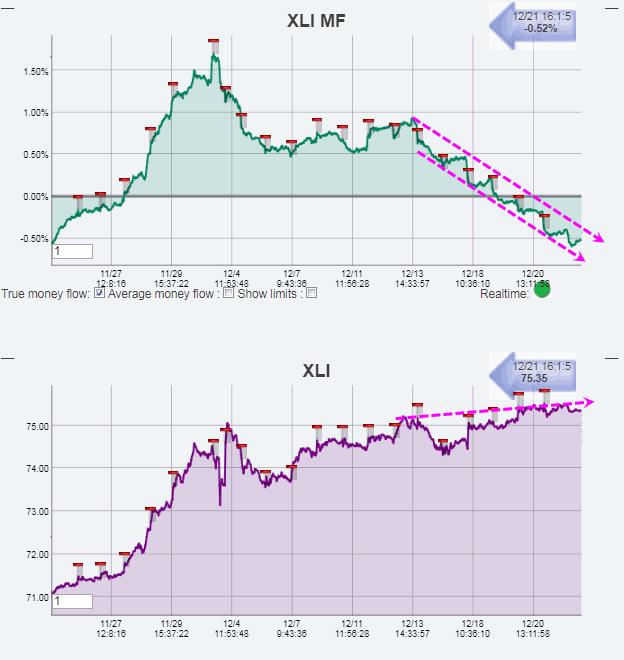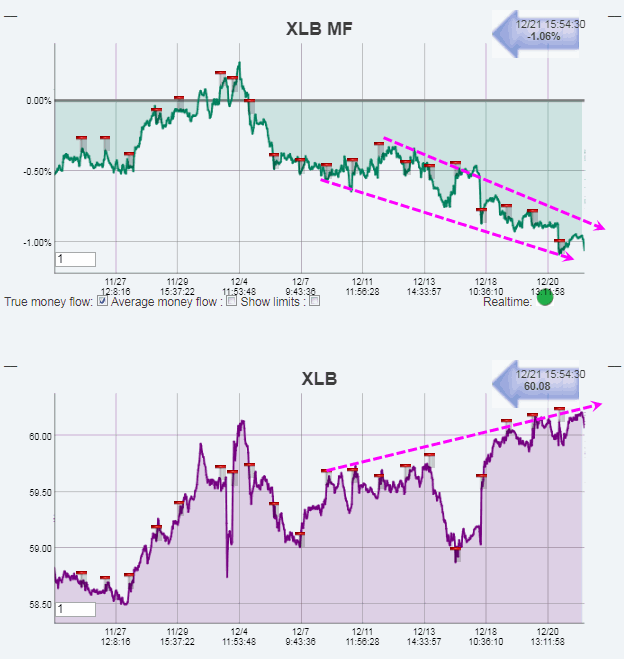 This really feels like a lot of selling. Let's look into XLI and XLF.
1. XLI
I calculated the weighted money flow into each XLI constituent since December 1. I was expecting GE to be carrying the most weight in terms of selling pressure, but it is BA that attracts most of the selling. FDX and DAL look also very weak, while CAT is very strong (This also adds to the move into commodities stocks.)
Are the markets expecting that Trump's next move will be to launch a US infrastructure investment plan?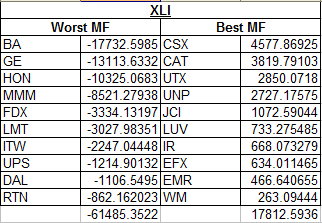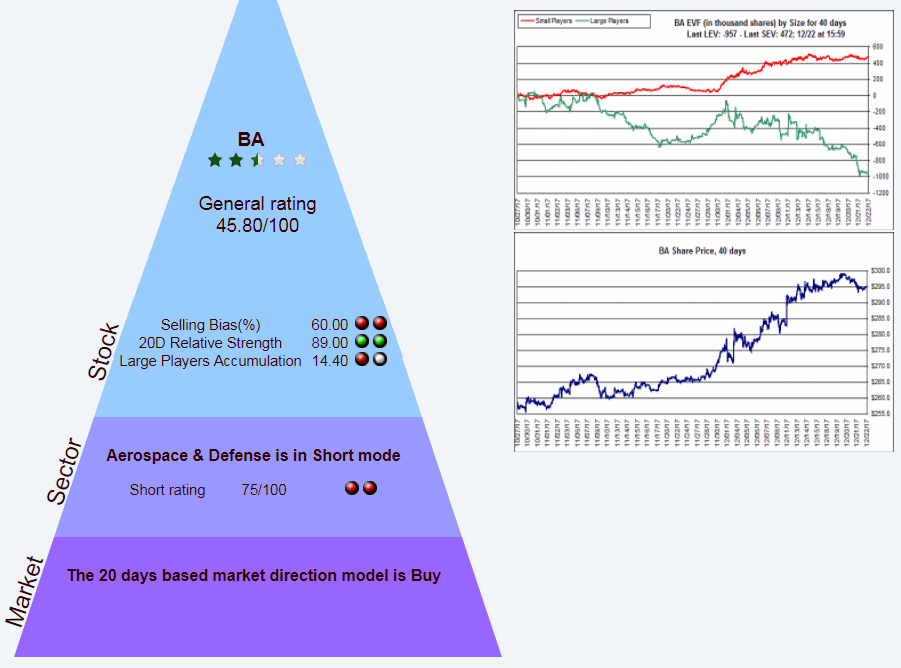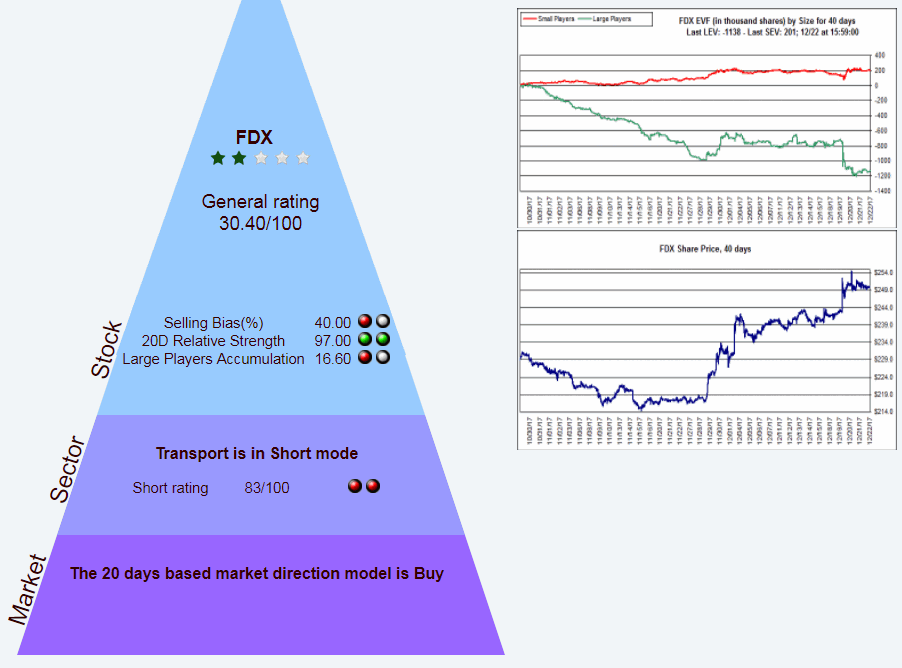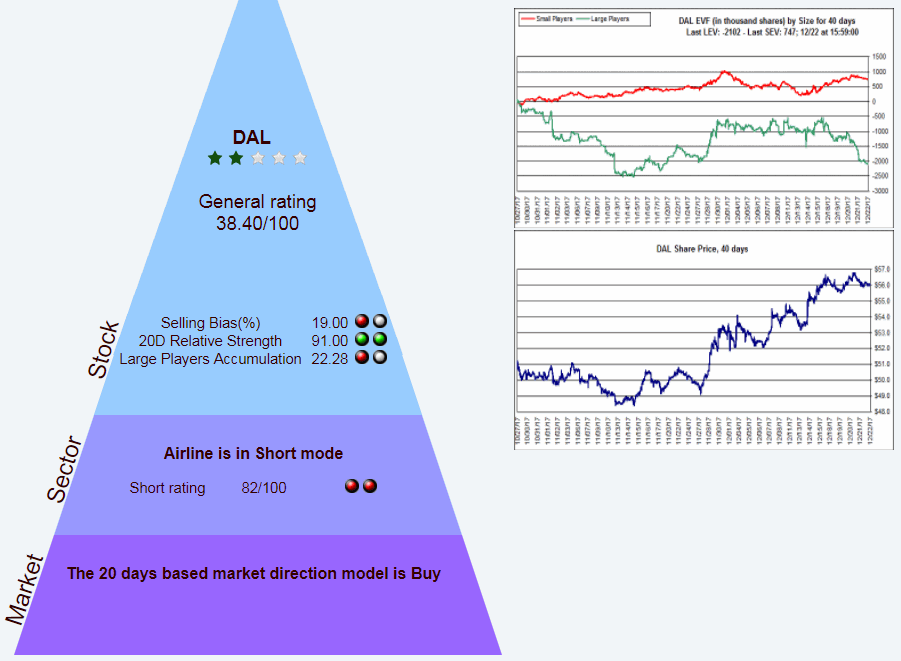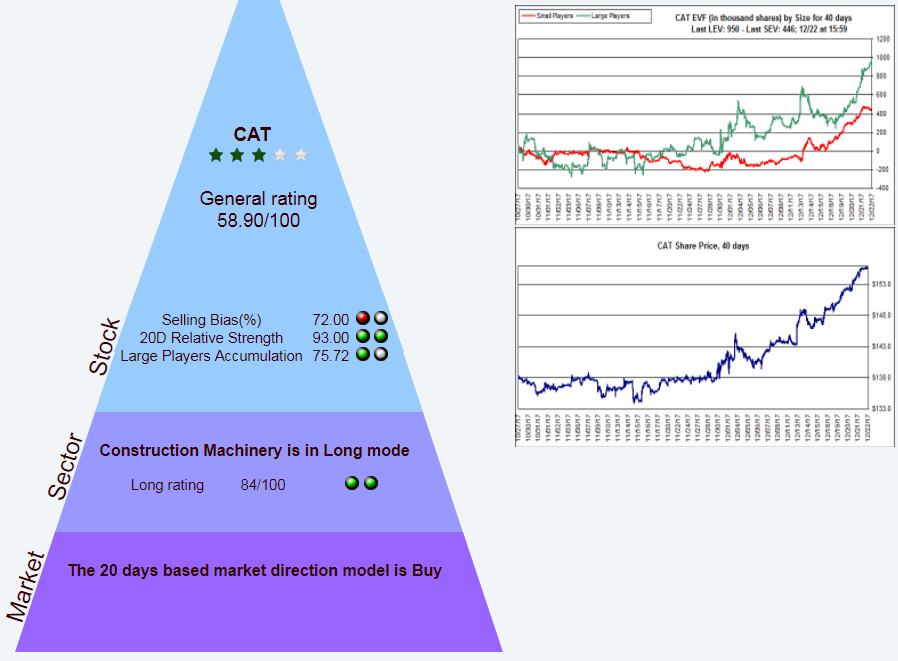 2. XLF
To me, the most puzzling move is to be found in the financials. Higher rates are supposed to be good for banks since they are making money on the interest rates differentials by lending money out.
However, when looking at the most sold stocks since December 12, I noticed that JPM, C, BAC and MS were high on the list. Why do we find so much selling in the large TBTF banks? It must be something related to the Tax deal or to the QE unwinding process. Anyway, this looks really negative for large banks.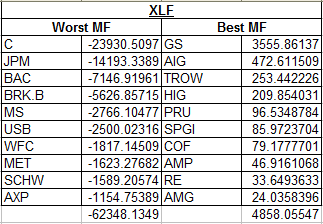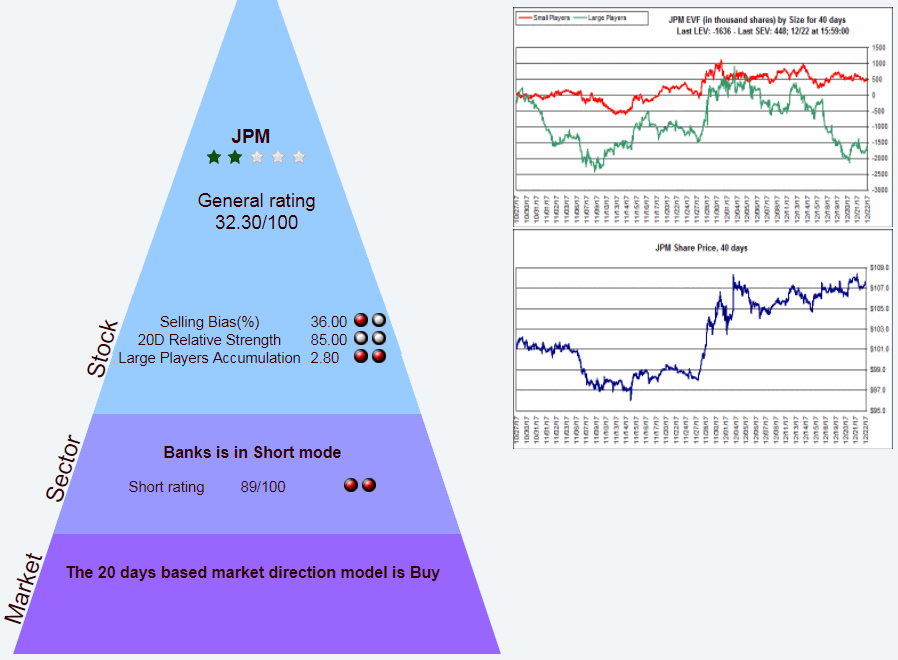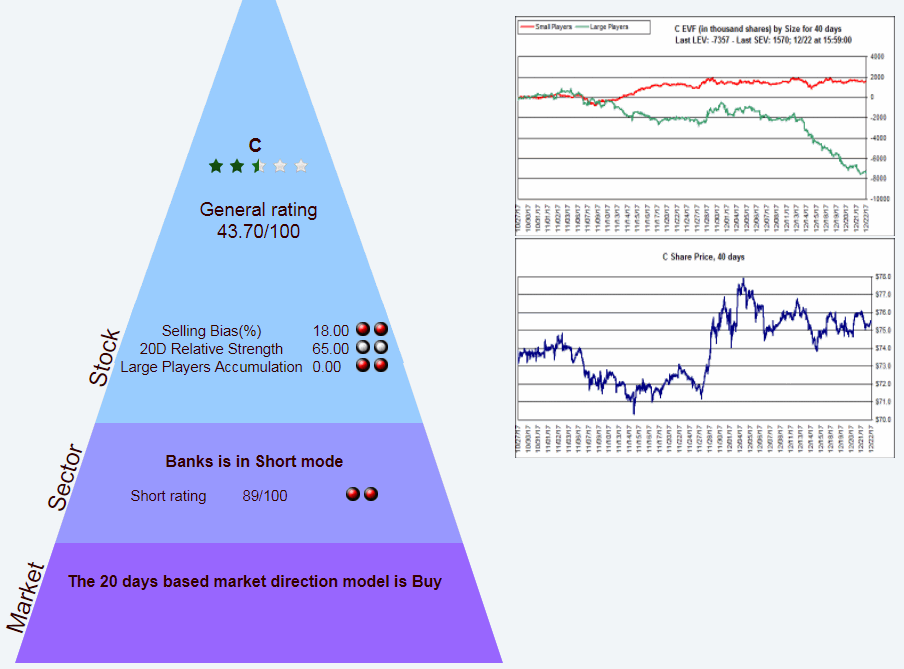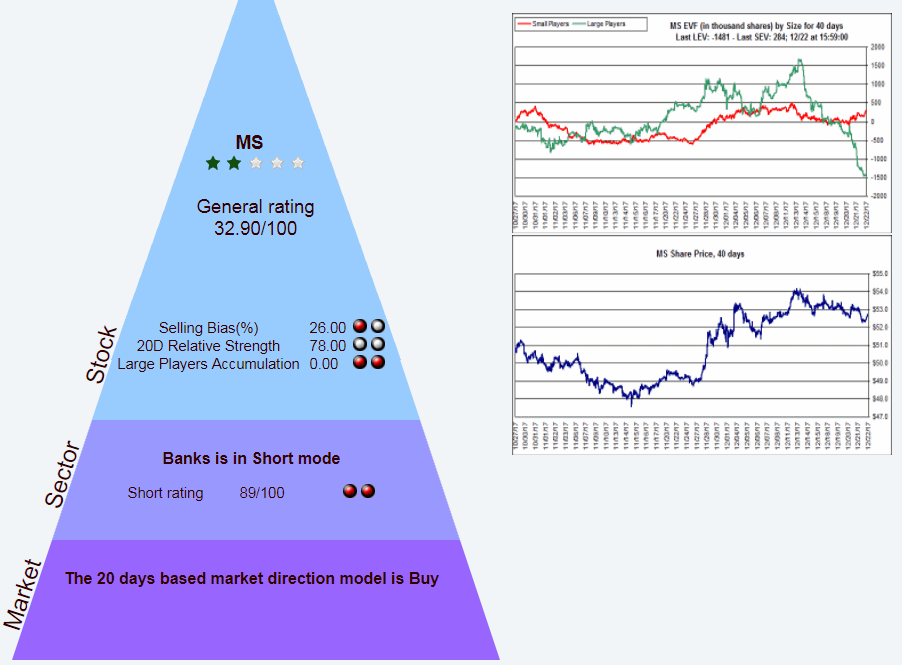 I also show below the SCHW negativity, which is more related I believe to a loss in trading commissions due to lower volatility.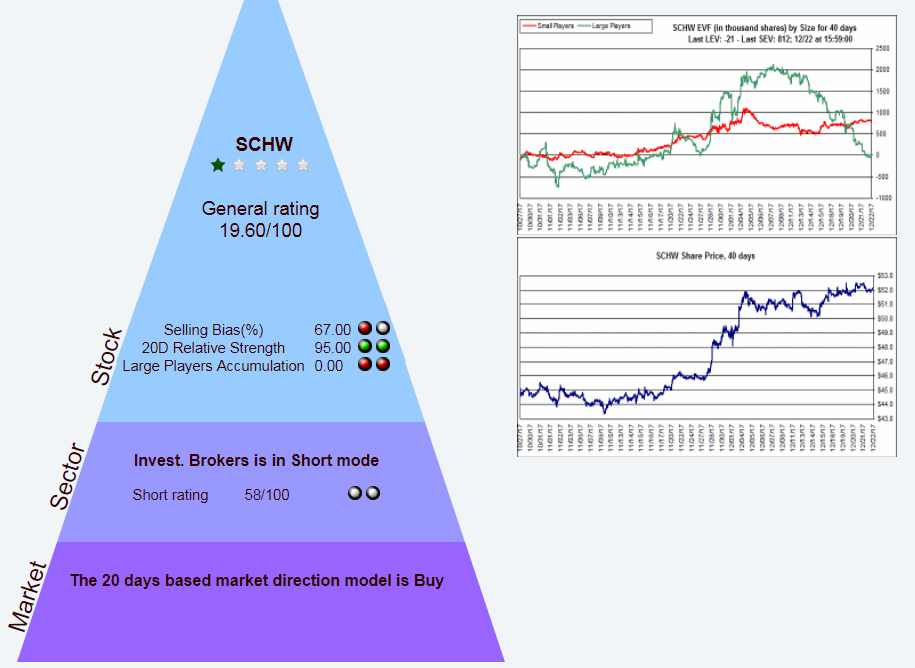 Note below that many stocks in that sector show negative EV patterns.
http://www.effectivevolume.com/conte...Sector-Details
Conclusions
:
Small caps
continued to display weakness. This in itself is understandable: The Fed plans to increase interest rates and to pull money through reversing QE. This will mostly affect small caps. On the other hand, The Tax deal will help cash/profit rich and debt free companies to improve their bottom line. Small caps are by definition on the opposite of that scale.
Large banks
could surprise us on the downside as the QE unwinding process accelerates.
Rotation from expensive to cheaper
sector is taking place, probably fueled by the expectation of an infrastructure investment in 2018.
Have a happy holidays season. Weekly comments will restart on an irregular base in 2018, while daily comments will continue every day.