DSW is a shoe manufacturer and distributor.
I traded it a few weeks ago, buying during the trading range, while the EV pattern was positive.
The trading range broke to the downside and then reversed up. My stop level was reached and I exited the trade, which then bounced higher without me... I suppose that this only happened to me.
A look at the stock reveals that it is again pulling back, but still attracting money.
So, I am happy to consider another long trade.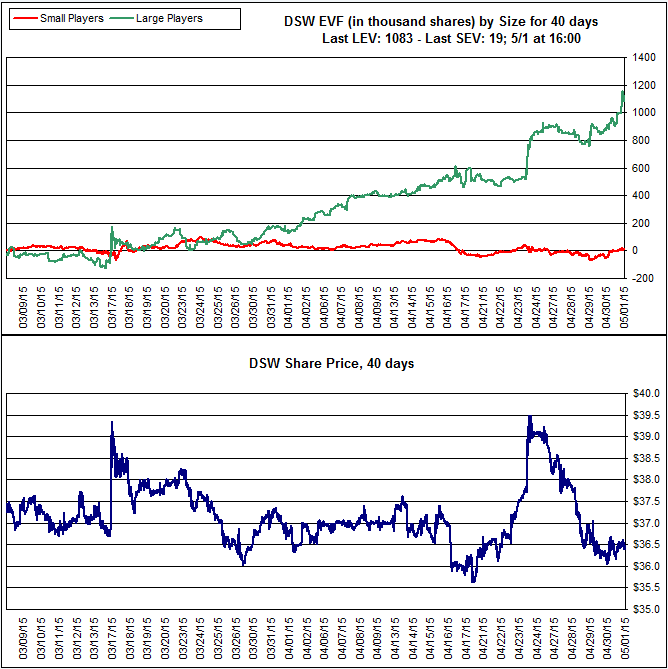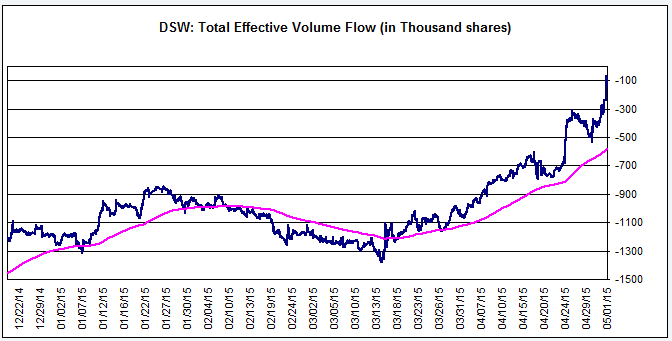 We can see that the price is just below the 50MA. The question is whether I should use the Oversold or the Pull-back setting to measure the potential of this trade. As a reminder, the difference is that an "oversold" setting never considers the long-term average, while a "pullback" setting considers entries only when the price is above the 50MA.
As a comparison, the first figure below shows in pink highlighted the "Long-Pullback" zones being traded, while the lower figures shows that in case of the "long - Oversold" setting, we take all prices.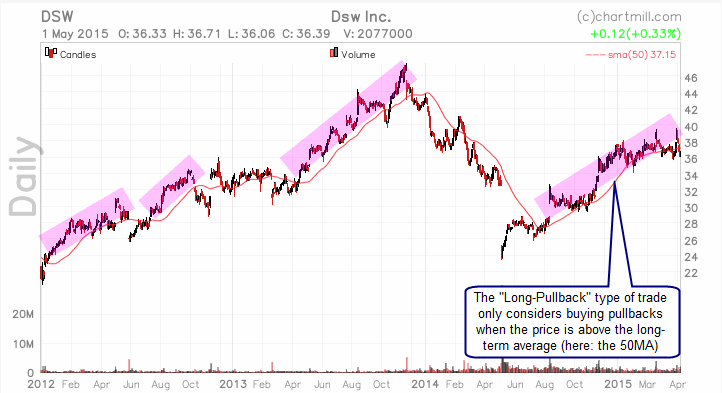 A closer look at the envelope tells us that we are now at the bottom of the envelope.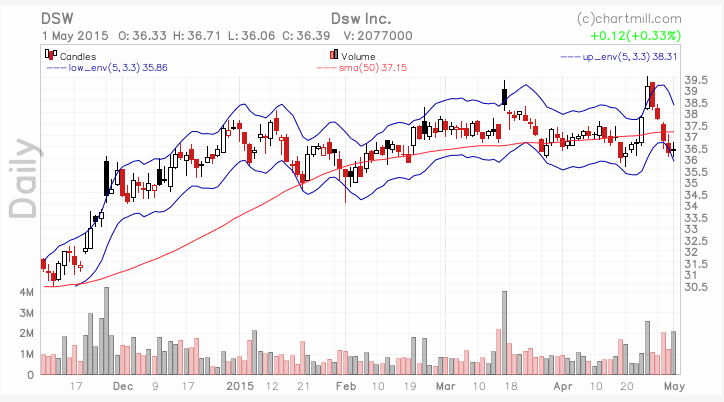 We can see below that the supply is very stable. There is no risk of a breakdown unless price breaks below the Lower Boundary. This is typical of a trading range.
Pyramid data look good, although the sector itself is neutral.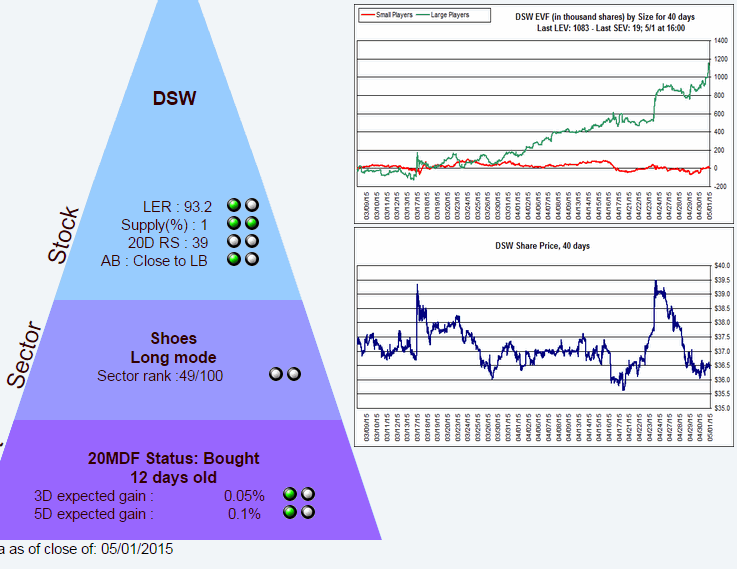 I show below the two settings side by side - Pullback and Oversold. We can see that the returns are very similar. This is good news and indicates that we can buy just below $36.