GRUB is a recent IPO of 2014.
We can see that the stock is pulling back after a good uptrend.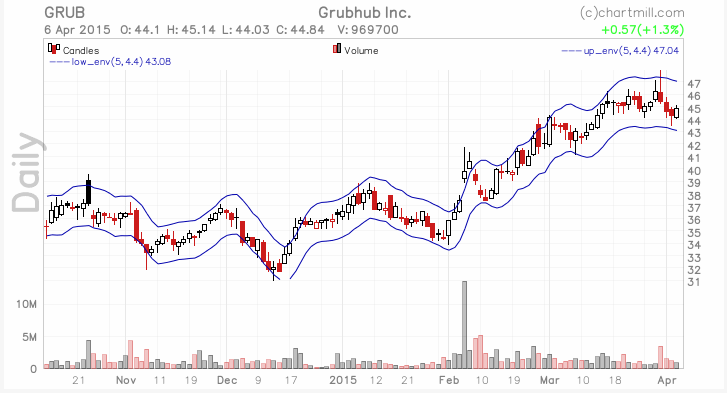 The Pyramid data looks interesting for a long trade.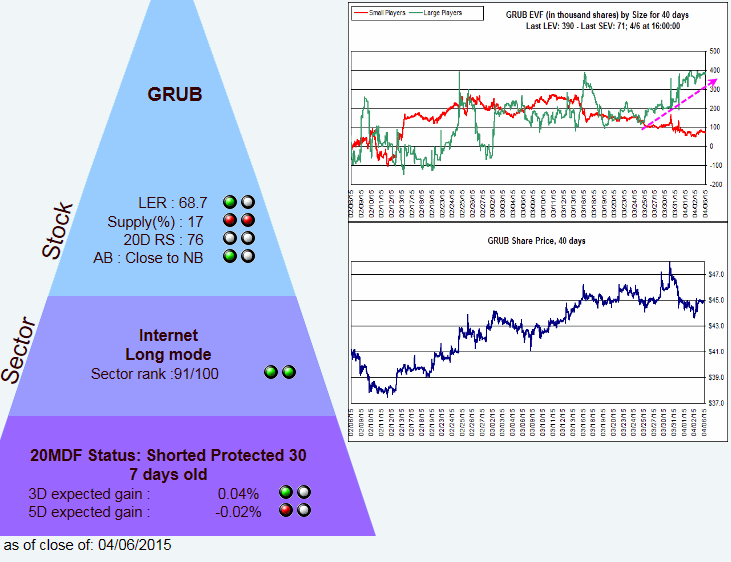 We can see below that an entry on a 2% pull-back below the 5MA offers good trade stats.
However, this entry price is 1.5% below the last close.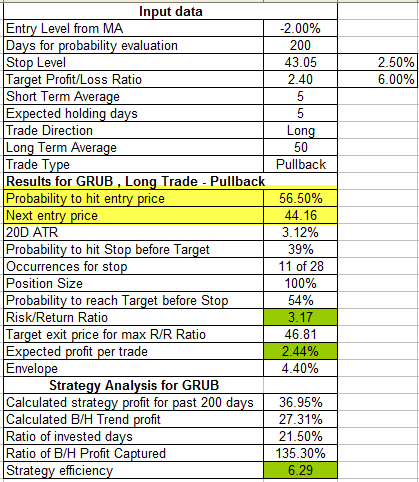 So, is it better to buy at the open today or wait for a better entry price?
The sensitivity analysis shows us the best entry zone.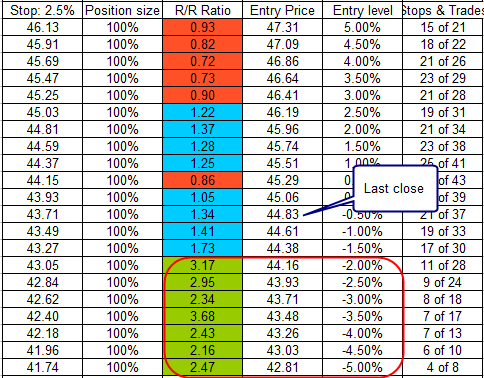 We can see below the return Table as the trade evolves after an entry at $44.16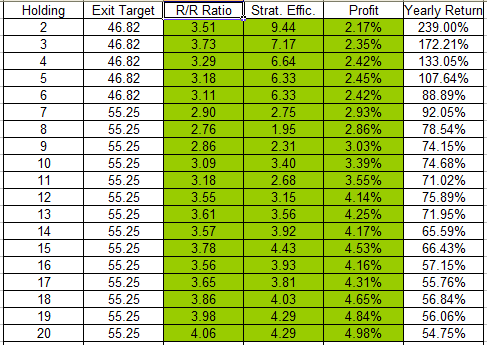 Below is the trade evolution on an entry at $44.83.
You can see that after 20 days, the profits produced by a "wrong entry" ate 7 times lower than the profits generated by a good entry.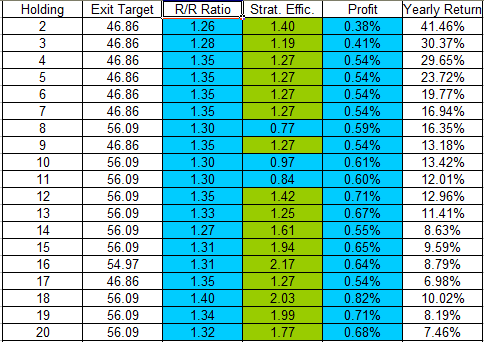 Conclusions:
Patience pays!